Shopping Cart
Your Cart is Empty
There was an error with PayPal
Click here to try again
Thank you for your business!
You should be receiving an order confirmation from Paypal shortly.
Exit Shopping Cart
Ancient Wisdom for the 21st Century

The Sound Healing Empowerment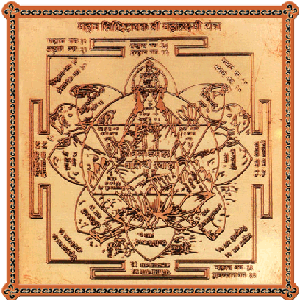 Sound Healing is an ancient and ever expanding process of healing and empowerment that can benefit every area of your life if you will learn some basic principles and apply them. Many people have been to sound healing concerts, and have desired the ability to have such experiences all of the time. This empowerment process makes that possible.
I have recently been involved in some extensive mantra work for a couple of Apprentices, and one of them has the desire to be able to heal and empower others with his voice. We are well into the Mantra work for this, and he and I have set up this attunement to help you with this as well. But, besides the training I have in the shamanic end of this work, my Life Partner, Diane, is a Sound Healing expert as well, and she has written an article to include in this that will make it possible for each of you to have the resources to do such things for yourself, and to use on massage and healing clients, your family, or others who need it.
The empowerment portion will be to activate and clear what Hindus see as the Throat Chakra which, in the Tibetan realm of things, is the base of one Chakra that includes the Throat, Third Eye and Crown Chakras of the Hindu system. This makes sense as the Throat is where the power for the other two gains their expression both physically and spiritually, and is the primary access point for the breath as well as the power and compassion of the Heart Chakra. This will also be
of interest as the majority of major blockages in the Chakras are either just below or just above the Throat, and this is often the hardest part to clear since so many people have been forced to not speak their truth while growing up as well as after becoming adults to be able to stay employed and out of trouble. Having to stifle that energy is the primary cause of many physical and psychological disorders. Freeing the voice to be all that it can be will be very interesting for all of you, and the Apprentice who got this process going will be the surrogate for it so that every attunement that you and others receive will benefit his continuing process as well as benefiting each of you.

This course also includes initiation into the use of ten of the most versatile and powerful Saraswati Mantras. Goddess Saraswati if the form of Mahakali that empowers music, the arts and intelligence so this is a very great blessing!
Energy Clearing Blockages above and below the Throat Chakra
Over the years I have received hundreds of attunements and initiations that are all aimed at clearing blockages and healing the Chakras. All of those energies here are being brought to bear in this empowerment for the purpose of clearing and healing the Throat Chakra as well as the sub-chakras and spaces both above and below it. As I mentioned above, this is often one of the hardest chakras to clear due to people having to stuff their truth, and not speak it, and that problem still exists today for many of the people who will be receiving this empowerment.
There is a potential problem here in that people who are currently not willing to speak their truth may well begin to do so after receiving this empowerment. The end result, therefore, may be a certain amount of havoc in their lives, but having more people telling the truth is a
good thing.
I am also including a form of special Vashikaran energy in this. What I am including from this for you is something that you actually will have a right to use whenever someone comes to you for healing, and that is the right to command them to receive all of the healing energy that they need. Therefore, that part of this energy is included in such a way that when you use this energy on anyone that is there to receive it then they will automatically receive this command at the beginning of your use of any energy for healing, and not just for sound healing. It will be automatic, and you will not even have to think about it.
This course includes the attunement, and a PDF manual, and a full color certificate sent to you by e-mail. You also receive three years of advice by e-mail to make certain that you get the most possible value out of these attunements. And, as is our custom, we will also send additional attunements to supplement this already powerful process according to the guidance of Mahakali. The end result will be an experience with the various aspects of Mahakali that will radically change your life, and the lives of those around you, for the better.
NOTE: There are many other forms of sound healing in the world, and one resource for more information is at this link: https://unifycosmos.com/holosync/.
The more you read on the subject, the better and more informed you will become. And, none of us corner the market on wisdom so do consider all of these options for a more well rounded approach to your sound healing experience.
Since these attunements and the manual are sent to you by both energy and by email then there is no way to take them back if you should decide that you don't want them so please be certain of your purchase as there are no refunds for purchases from this website. However, if you do have a problem then please do not hesitate to contact us, and we will try to work it out with you in some other way.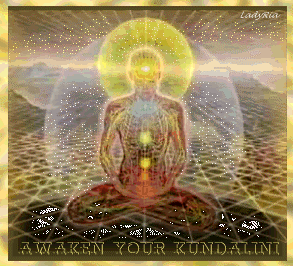 Sound Healing Empowerment
There are no refunds for purchases on this website. Be certain of your desire for this purchase before continuing.
/